2021 Training Conference Schedule;

 2021 WDOA 32th Annual Training Conference 1989-2021      
        July 18-21, 2021 
Scroll to the bottom of the page to download,
Tall Cop Flyer
Detailed Conference Agenda
Registration form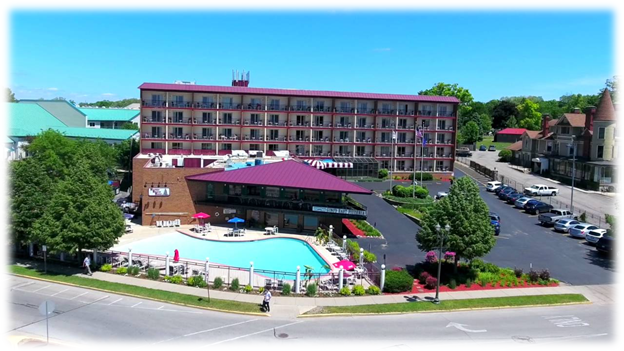 MEMORIES ARE MADE IN LAKE GENEVA
Start Your Memory with a Stay At Harbor Shores on Lake Geneva
Located in the heart of downtown, Harbor Shores on Lake Geneva Hotel in Wisconsin is just steps away from the beautiful Geneva Lake and key area attractions. Activities for all seasons are available at your fingertips. Crisp fall leaves, snow skiing images, spring vacation snap shots or summer sunset cruises with your loved ones are all perfect moments to capture for your life's scrapbook of memories.
300 Wrigley Drive • Lake Geneva, WI 53147
Phone: 262.248.9181 • Reservations: 888.746.7371
Book on-line at https://www.harborshoreslg.com/ and use the code DARE2021 or call to book your spot for the 2021 Conference.
Conference Rates: Parkview $87 Lakeview $107
2021 WDOA Conference Detailed Agenda
Sunday July 18, 2021
3:00pm-7:00pm WDOA Board of Directors Meeting-Convention Center Hall
Welcome Bags-Raffle-BOD Meeting-Final Plans/Setup
7:00pm – 9:00pm Registration- Hotel Lobby
Monday July 19, 2021
7:30am – 10:00am Registration – Riviera Ballroom Lobby
6:30am – 8:15am Continental Breakfast-Riviera Ballroom Lobby
8:30am – 9:00am
Opening Ceremony
Presentation of Colors – Walworth County Honor Guard
Welcome – WDOA President John Bennett
Conference Host – James Bushey/Pete Ehlert
Special Welcome
Lake Geneva Police Chief Michael Rasmussen
Lake Geneva Mayor Charlene Klein
Lake Geneva Visitors Bureau CEO Stephanie Klett
9:00am – 12:00pm
Jermaine Galloway – "The Tall Cop"
You Can't Stop what you don't know!

This workshop is for educators, prevention providers, coalition members, law enforcement, probation officers, school administration, and parents.
This workshop covers alcohol and drug clothing, alcoholic energy drinks, alcopops, alcohol and drug concealment methods and containers, drug paraphernalia, drug related music and groups, logos, stickers, new technology, youth party tendencies, party games, non-traditional alcoholic beverages, social networking sites, synthetic drugs, OTC drugs, inhalants, marijuana concentrates, E-cigarettes, and popular party drugs, including: opioids, Adderall, and ecstasy.
This session can also cover common stash compartments that can be used to hide weapons inside everyday clothing containers and other items, in addition to the impact on traffic safety.
This session is unique, in that it provides over 70 visual aids for attendees to hold and become familiar with. In today's culture, everything is person-specific and has different meanings to different individuals. Meanwhile, certain items have gained popularity in the alcohol and drug scene – which changes every day.
Officer Galloway tailors this session to each community that he teaches in, and constantly updates this training to keep up with the current trends. This allows the community to know what is going on locally, in their own retail stores. Galloway also covers the impact of legalization, if this affects your state.
YOU CAN'T STOP WHAT YOU DON'T KNOW/TM https://www.tallcopsaysstop.com/
2021 WDOA Conference Detailed Agenda
Monday July 19, 2021 – Continued
12:00pm – 1:00pm
Lunch – Convention Center Conference Area
1:00pm – 5:00pm
Jermaine Galloway – "The Tall Cop" Continued
You Can't Stop what you don't know!
6:00pm – TBD WDOA Social Activity –
Tuesday July 20, 2021
6:30am – 7:45am Breakfast Buffet-Harbor Shores Conference Area
8:00am – 8:30am WDOA Business Meeting
President Address
Elections
Area Reps 1,2,3,4,
Secretary
Treasurer
1st Vice President
8:30am – 9:45am
DARE America Updates
Jeff Smith – Steve Albarado – DARE W
Rafael Morales – DARE America
Chad Koranda – YAB Advisory Board Coordinator
Olivia Grand – YAB Representative
10:00am – 12:00am Trauma Informed Care for Law Enforcement
Tim Grove/Capt. Corey Norlander SaintA Inc.

At is core, TIC teaches that "emotional" trauma (from experiences like physical and sexual abuse, violence, etc.) often stays with people well beyond the incident – in the form of flashbacks/nightmares, trauma "triggers" and other long-term effects that can eventually cause serious problems. For some, trauma can play a role in their pathway to drug use and addiction.
Unfortunately, the public we protect are not the only people susceptible to the effects of trauma. First responders are also vulnerable and this TIC training co-prioritizes the need for us to be aware of trauma and its risk to our well-being.
All training participants will leave with a clear appreciation of trauma's potential effects and strategies to prevent and effectively respond to it.
2021 WDOA Conference Detailed Agenda
Tuesday July 20, 2021 – Continued
12:15pm – 12:45pm
DOY Banquet & Ceremony – Riviera Ballroom Conference Area
DOY – Mark Richter – Park Falls Police Department
Other Distinguished Awards
1:15pm – 3:00pm
Trauma Informed Care for Law Enforcement – Continued
3:15pm – 4:30pm
Legal Update – Assistant Wisconsin Attorney General — Annie Jay
6:00pm – TBD WDOA Social Activity –
Wednesday July 21, 2021
8:30am – 9:30am
Area Meetings (Locations to be Determined)
9:30am – 12:00pm
Alonzo Kelly – Kelly Leadership Group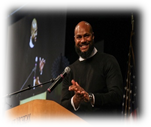 Research shows that the most ideal workplace for individuals is one that contains a plethora of lived experiences, cultures, and ethnicities deemed as psychologically safe. A Psychological Safe Space is defined as an environment that contains accountability, courage, humility, and empowerment. From this safety the concept of sensitivity (cultural or otherwise) can be introduced and examined from a leadership, staff, and community perspective. While we may not be able to control the ability to attract and retain such diverse talent, we are not without opportunities to appreciate and value the experiences of others which may impact how we protect and serve. This presentation will focus on critical thinking as the key component to evolving our relationship within our respective departments and across numerous Cultures in our communities.
12:00am – 12:30pm Raffles, Evaluations and Conference Wrap-Up
Register NOW!!